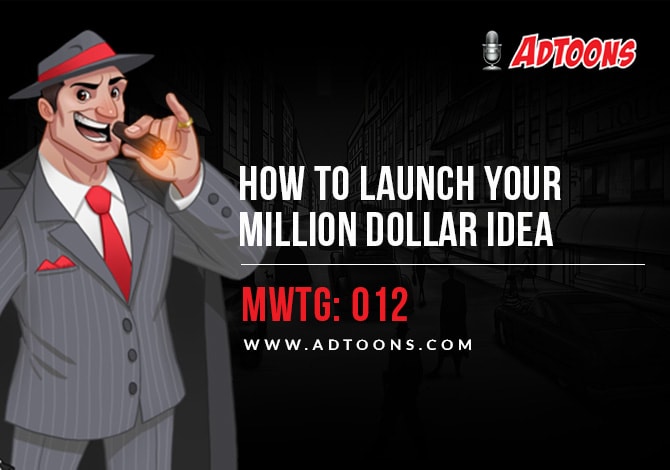 Do this one simple thing to launch your million dollar idea.
How I took Adtoons to the next level was is using the exact same technique I am going to share with you.
When this idea came to me, I was literally down to my last idea.
My idea was to take an animated cartoons and put it into a sales letter.  At this time, we were being inundated with PowerPoint presentations that contained animation and it was SO BORING.
So, I knew my idea could be successful and I thought to myself – how can I give this idea the best shot at success?
It was then that I decided to approach a very successful client and present him with my idea.
I followed up and followed up continuing to share new ways I came up with to make this idea be a win for him.  Eventually, he went for it and it thankfully was a big success for both of us!
Now – go find a heaver hitter marketer and serve that person first.  See what they think, see if you can sell them on it.  They're always looking for new ways to position themselves.  Help them implement your idea into their business.  You want a big fish to serve in order to give your idea the best shot at success!  Their connections, their exposure, their success – all of it can help you.
The idea could be anything – new products, news business idea, anything!
Now – go out there and do it!
Other episodes you may enjoy:
Most Important Principle in Marketing – MWTG:007
How to Memorize Anything – MWTG: 005
Taking out the Cash Can – MWTG: 004
Podcast: Play in new window | Download | Embed
Subscribe: Apple Podcasts | Android | RSS