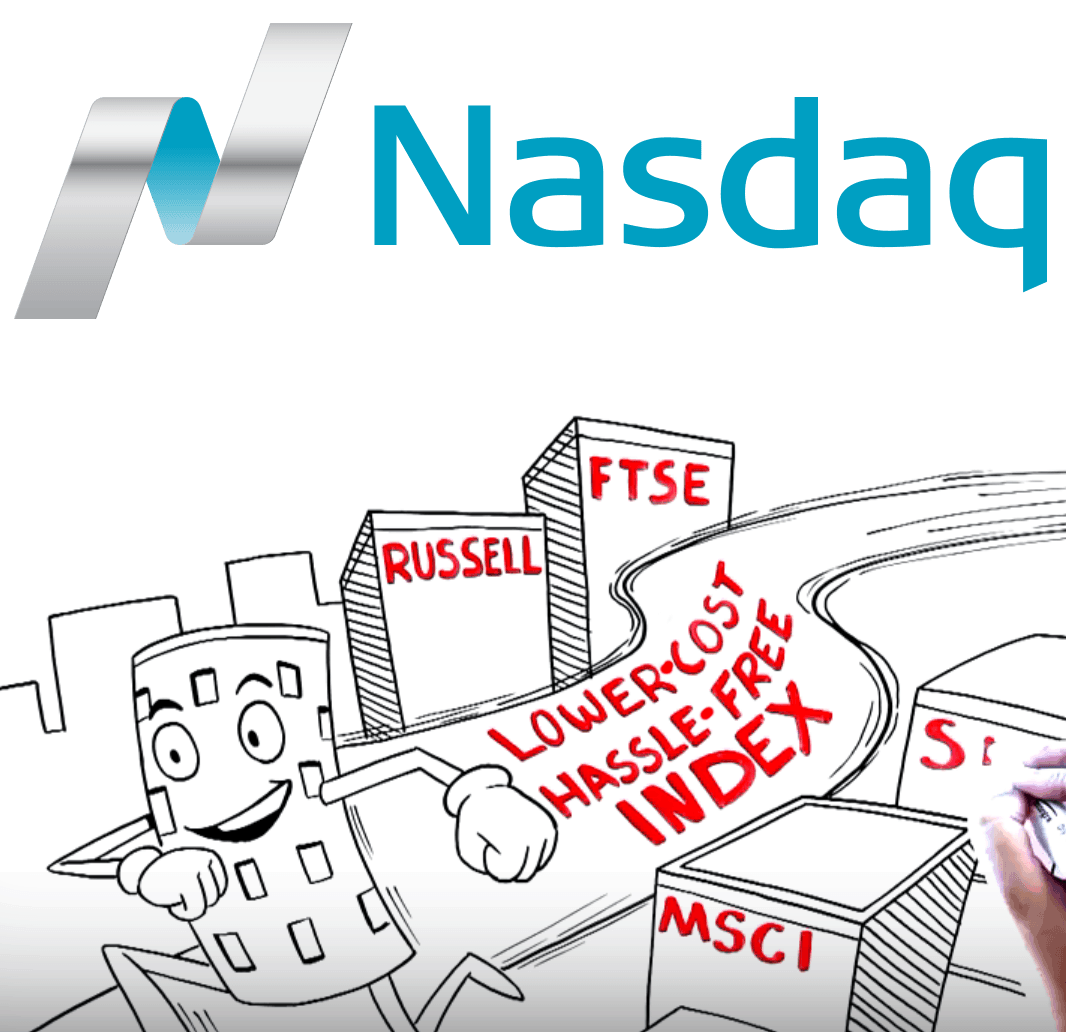 Investment whiteboard animation videos
Whiteboard animation videos for financial advisers, traders and investment houses clearly and effectively communicate complex types of investment vehicles and tools. AdToons works with global 100 companies like NASDAQ on down to smaller adviser investor types.
Our clients in the financial and investment field find that our engaging videos save them time and energy in communicating exactly what their tools do for their customers. When our clients' customers see our short videos, light bulbs go off in their heads.  This accelerates the sales process and also positions our clients as trusted advisers. The more complex your story is to tell, the more of a fit we feel to deliver a high-quality professional explainer video. We look forward to hearing more about what makes you unique and different by signing up to chat with one of our whiteboard video experts.
"Vince and his team at AdToons were wonderful to work with, and we are really excited about our end result. The video takes a complicated topic with a lot of different players and synthesizes it into layman's terms with fun and entertaining images. Our subject matter discussed other companies, so there were several layers of compliance to go through for our whiteboard video, stretching our allotted time on the project a bit beyond the SOW, but Vince was accommodating and patient throughout the entire process. I would definitely recommend AdToons to anyone looking for professional whiteboard video production."
Marni Dacy
Associate Director, Global Marketing at NASDAQ OMX
Retirement benefit whiteboard videos
NFP - financial benefits for employees - invesment
Retirement benefits can be difficult to explain to all parties involved in the decision-making process. In this whiteboard video, our client had a fun and easy way to describe their service. The card deck metaphor was used to outline how to recruit, reward, and retain employees of a business. NFP positions themselves in a unique way in the executive benefit provider space by showcasing this whiteboard video. This engaging whiteboard animation allows the employer to understand clearly the benefits through NFP's customized plans.
How can you position your message for retirement in a unique metaphor like this?
What metaphors and analogies do you use to outline complex investment vehicles?
Financial aid for college whiteboard videos
Financial Planning for College - Video #4
College planning can be a confusing, frustrating time in parents' lives. There are tons of myths to navigate and, as a parent, you don't want to botch this crucial time of your kids' lives. Enter our college financial planning whiteboard video series. In this project, we assembled several videos in a series that essentially were used in a drip-like campaign once a user signs up for more information. Topics we outlined were financial planning, the college application process, funding college, and more. This series of whiteboard videos both informs and educates parents in an easy-to-understand way.
Do you have multiple topics that need to be outlined in your sales process in order to get buy-in from your customers or clients?
Can you see a clear way to chunk down the information to spoon-feed it, so it's received and acted upon?
Financial adviser whiteboard animation
Financial advisors - B Bacharach - AdToons CTA 2
This Financial adviser shows other advisers how to make more money with their existing clients. "Bachrach and Associates and AdToons outlined how advisers need to shift the perspective of one's client relationships" through a more visual, engaging, thought-provoking style of messaging. And our client did this using a visual, engaging, animated video. So this whiteboard video is a powerful approach to show their clients that they practice what they preach. This AdToons video also has a strong call to action, driving viewers to line up time with one of their strategic coaches.
Do your marketing messages have a strong call to action?
Do you service other financial advisers with your specialized product or service? If yes, can you see how easy it might be to outline this in a whiteboard video?
Financial investment software whiteboard animation
Jim HardinFinalChanges-final
In this whiteboard animation video, we reveal a new software for investors. This software supplies private equity fund managers with diamonds in a sea of options to invest their money into. So basically, our challenge was to take two complex areas to understand - financial advice and technology - and combine them into one succinct animated whiteboard video.
Do you have software related to the investment field?
If yes, is it easy or difficult for users to grasp?
Can you see how a visual representation of it might cut your sales cycle time?
Millionaire investment whiteboard videos
Marketing to the affluent - Wealth With No Regrets
A whiteboard animation for the affluent market? Yes, we create many of these in many different fields. Here is one example in the financial adviser niche. Clients of ours quickly see that our videos work for high-end users as well. If there is a complex story to tell and you want someone engaged in a short period of time, AdToons whiteboard videos are an effective communication tool. In this particular sample, our client targets highly affluent business owners to manage their investments. His backstory is compelling, so we wanted to share that as a way of connecting with his customers.
Do you have an affluent target audience?
Can you see how an AdToons video would clearly and effectively communicate your value proposition in a short period of time?