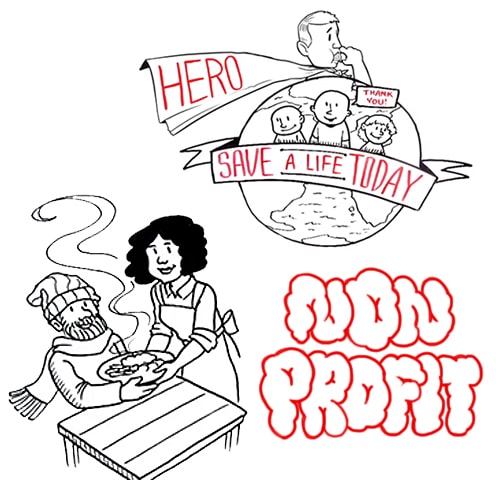 Non profit whiteboard animation
If you run a non profit or charity event, you understand the importance of educating all constituents in your sphere (i.e. volunteers, sponsors, beneficiaries and more). Imagine if you had one tool that worked to explain to everyone what you do and how it benefits those in need. Our whiteboard animation videos explain all this and more. Our clients love the fact that receive one simple tool to share with all their constituents.
Below are a couple of the many non profit whiteboard animation samples we have created through the years.
Click here, to request a free consultation.
Cancer funding charity whiteboard animation
Bill And Tom Newest update
We've had the great fortune of getting to know the folks over at BTB Foundation (Beat Tom and Bill Foundation) golf charity. These two brothers started this charity several years ago to help neighbor a neighbor who is struggling to pay their cancer medical bills that had accumulated. It is now one of the largest charity golf outings in Illinois. And we have the great pleasure of participating and sponsoring this charity event.
If you would like to donate to Beat Tom and Bill's charity, visit their site here, BTB Foundation for more information.
Mission informational whiteboard videos
The Jimmie Hale Mission is an organization that takes used clothes and furniture. Churches can benefit by receive points for their church. It also shows how they support individuals in need with our soap kitchens. In this whiteboard animation, This was a short  spot to run on a local TV station. We can this a pattern interrupt because you don't typically see this on style of video on TV.
Does your organization have a mission or a cause that needs visualized to explain to many groups?