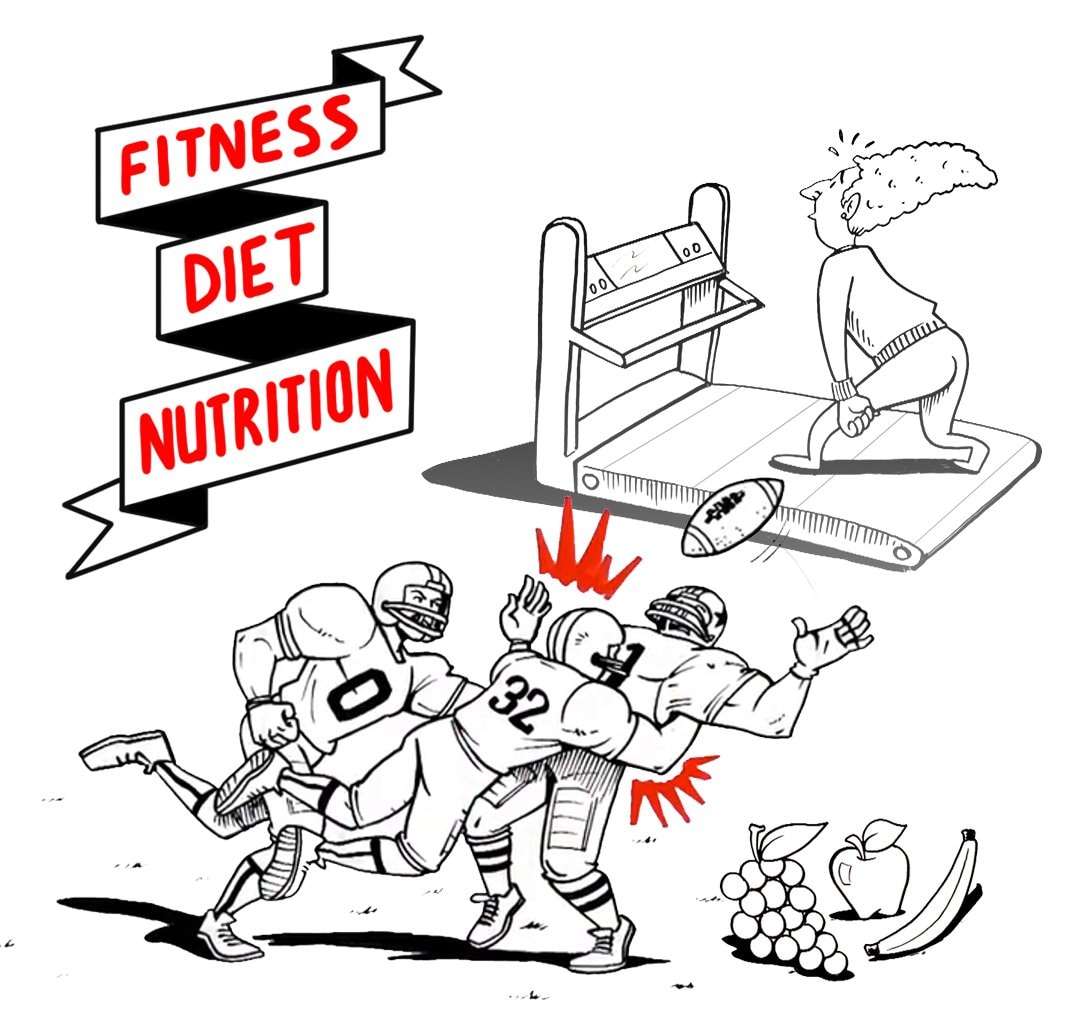 Fitness and nutrition whiteboard videos
In a world overloaded with sugars and trans fat, and the number one cause of death being heart disease, well we can not stress nutrition and fitness enough. Whether your want more members for your new ultimate gym or you have created a new workout and diet routine that is revolutionizing lifestyles everywhere. We believe that fitness and nutritional education is key to living a happy and healthy lifestyle. Let us help you spread your message and fight against heart disease.
Fitness webinar whiteboard animation
Whiteboard Animation Fitness Webinar
Losing weight is a struggle for millions of people everywhere. But you know it doesn't have to be, you know that it can be done an easier more effective way... Until now, shown in this whiteboard animation, you will discover an easy way to lose weight. Have your company show cased in a whiteboard video to get the message across that you actually know what your doing!
Fitness whiteboard videos
Whiteboard Animation Fitness
This example fitness whiteboard animation video focuses on physicians that offer a comprehensive weight management plan that focuses on patient outcomes. Many doctors don't have a fix for overweight patients that they come across and just put them on a typical diet plan. For most patients they're back to the same spot before they asked for help because most people never stick to the same diet plan for long. With more and more physicians becoming more accountable for their patients' weight loss, you have the opportunity to celebrate patient success by providing proven advice that could make them successful in their weight-loss goals.
Superhero fitness whiteboard videos
Whiteboard Animation Superhero Fitness
In this fitness whiteboard animation video we have the unique concept of a superhero, "Blast-Man," saving a man that injured his back due to CrossFit. Blast-Man battles the programs at big box gyms and their lack of support for customers. He brings the injured man to Blast-Man's own gym to get treated along with others he has saved. This fitness whiteboard animation video is for people who want to get in shape fast with the least amount of work, people who feel tired and lack of energy to get them through the day, and people that just want to look good. We try to appeal to a variety of people in order to cater to a big audience for this fitness whiteboard animation video.
Fitness "how to" whiteboard animation
Whiteboard Animation Fitness How To
This fitness whiteboard animation video starts off by dispelling different pitches you have heard before and explains why this one is different from the others. It also gives examples of different programs like P90x, Atkins diet, Insanity, eating less, hiring a personal trainer, or joining a gym and explains why none of them work for losing weight - and don't get rid of your gut. This fitness whiteboard animation video gives you an alternative method that allows you to reach your goals. It tells you what to eat and when to eat it, what makes you fat, how to boost your metabolism, how to get better sleep, how to get more energy and improve your memory. Most importantly it makes you intrigued and eager to understand the secret to getting a great body and maintaining it for years to come.
Crossfit fitness whiteboard animation
Whiteboard Animation Crossfit
We have a different concept portrayed in this fitness whiteboard animation video. Rather than our normal fitness whiteboard animation videos where we erase everything after each scene, here we keep it all and just fill in spots as we go along. It makes for a visually appealing and fun way to address your audience to keep them watching to find out more. We made the main character in this fitness whiteboard animation video relatable to the average person trying to find a fix for their weight problem. We underline their struggles in finding the right gym or program and then explain why this one is right for them with details that make potential clients want to go, designed to get them in the door and generate more business for the gym or program.