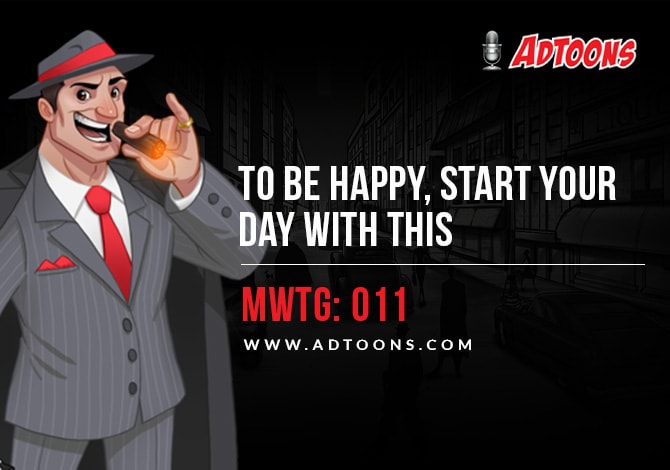 Find out how to get happy by doing this one thing every day.
Shifting your mindset to be expecting something good is going to happen to you that day.  The universe is on your side.
Worrying about what could happen to you doesn't serve you at all, it just drains your creative energy.  It definitely won't make you happy.
Other episodes you may enjoy:
Most Important Principle in Marketing – MWTG:007
How to Memorize Anything – MWTG: 005