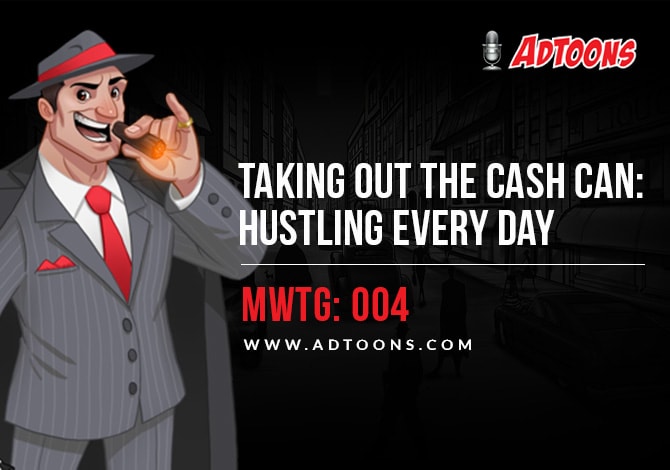 You've Got to be Hustling Every Day!
You always have to be…
SELLING baby!
If you forget to take you trash out, like I did one day… you have to go and chase down the garbage man.
I ran and flagged down the garbage guy and he told me that he wasn't my garbage guy.
[spp-tweet tweet="Crappy salesman have thin kids – Dan Kennedy"]
A few minutes later he comes back and hands me a paper explaining why they're different and how he'd love to have my business.
As business owners, it's our jobs to continue to tell people why we're different/unique/better than our competition.
What that garbage man did is an important example of what we all need to be doing.
He was hustling!
It would have been cooler if he had something to give me right away, not just a flyer.
ALWAYS BE CLOSING
ALWAYS RECOGNIZE AN OPPORTUNITY
ASSUME THE SALE
ALWAYS BE HUSTLING