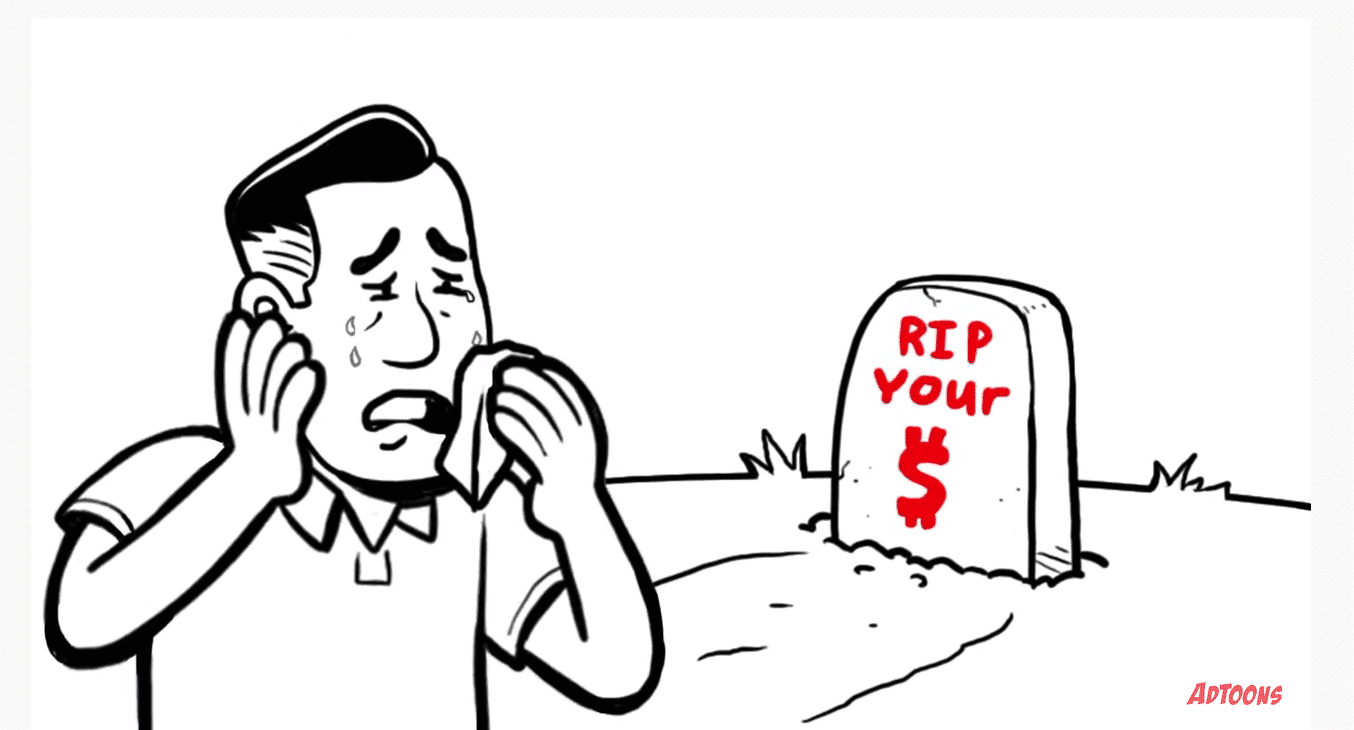 We received feedback on a financial services whiteboard video we created. Click the picture above and check it out!
The old maxim in marketing is people don't listen to you, but they will listen to someone else tell your story. (I'm practicing that principle below.)
Not too long ago, we connected with Bill, who runs his own financial services firm. My team of writers and artists created a very cool video for him… See his financial services whiteboard here.
Now he has something he can use to market on social media to those prospects looking for a premier financial services firm. He can also use the video on his website, in presentations, on the 'Gram, and much more. 
Here is what Bill had to say about the experience and the finished product… 
Client feedback
"We interviewed a number of video production companies and are so glad we chose AdToons. We noticed that their videos stood out versus the competition as they kept our attention throughout the entire video and also promoted the product or service. 
"And, that's what they did for us. Vince and his team worked with us to nail down our true point of difference and figure out the best way to convey that in a professional, friendly, and effective manner. 
"The responses from clients so far: 'Awesome! 'I Love it' 'Looks and Sounds Fantastic.' 'Great idea' 'Great way for me to introduce you to others.' 
I strongly recommend AdToons."
Bill Laipple
Vince Palko's Response
VP: "Thanks so much, Bill. Loved working with you and your firm. We love putting in the time and ingenuity it requires to create an engaging video. Thanks for noticing that. Also, when everyone in your niche is doing boring live-action videos, go the opposite direction. Respect. Keep us posted on your results." 
If you want to check out Bill's piece, run over to this Financial Services whiteboard page. You can check out that video and several others we have done through the years in this niche. 
Furthermore, Bill shared over the phone that his old firm used another company to do some videos. When his pal who still works there saw our work… he became a bit envious when he compared our video to what he received from our competitor, according to Bill. Hee hee. 
Review dozens of other financial advisors whiteboard videos
There is no more serious business than managing someone's money, yet dozens of firms in this industry – and many others – prefer AdToons over boring talking head videos. AdToons are just the right vehicle to deliver your message to an affluent audience in a unique and powerful way. 
So what are you waiting for? 
Run, don't walk and let's line up time to talk! (Rhyming like LLCool J). 
On this page you can review several different videos and brainstorm a message that works for your firm. 
Or you can schedule your call today by filling out this eCal invite.
Best,
Vince Palko